Welcome to

Arnold's Excavating LLC

We are a small town, family-owned business located in Hillsdale, Michigan, offering honest and dependable services for all your residential and agricultural needs.

Arnold's Excavating is licensed and Insured and dedicated to providing professional service on time and on budget.We have the equipment, the talent and the experience to get your job done right.

Our quality customer service is dedicated to a pleasurable business experience. It's our attention to detail that sets us apart from any other excavation company in the area; in both the work that we do and in the way we serve our customers.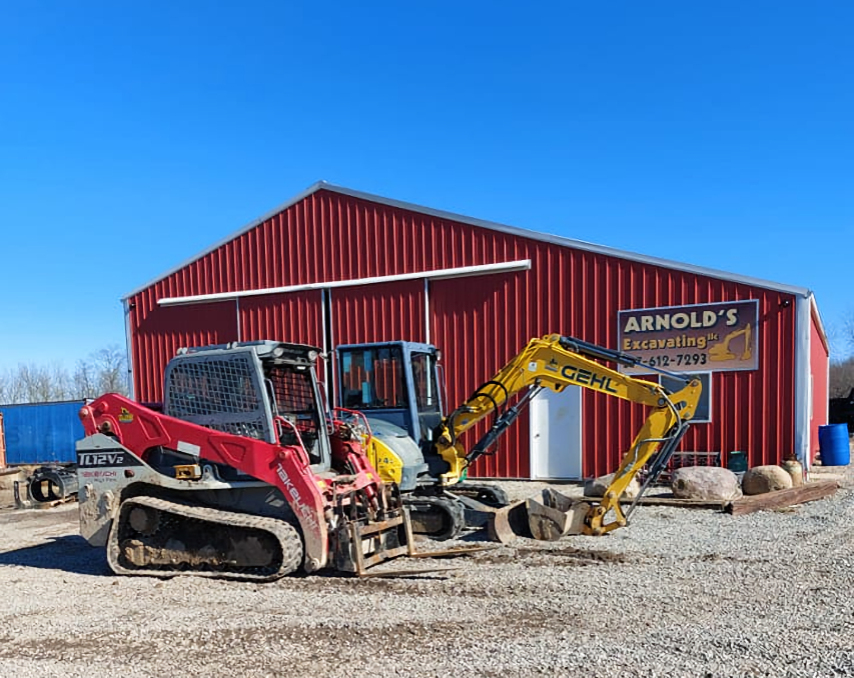 Excavating & Demolition Services
We are ready to tackle any project; specializing in drain field installation and repairs, along with other excavation services including demolition, grading, site prep, land clearing, foundations, driveways and much more!
Are you thinking of projects you want to complete?
We offer free estimates on the services we provide. To get started, simply give us a call today at (517) 612-7293 or send us an email. We look forward to helping you with your residential and agricultural excavating needs.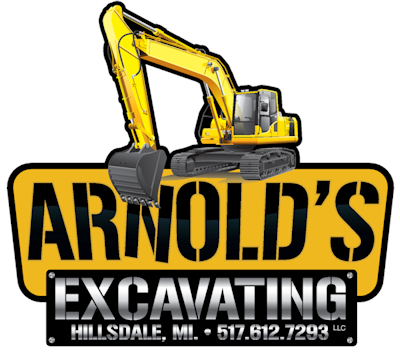 About Arnold's Excavating
Experienced & Professional Team
Family-Owned & Operated
Licensed & Insured
Honest & Dependable
Serving the Local Area
Employment Opportunities
We are always looking for dedicated, ambitious employees. If interested, print out this application form. Once it is filled out, you can email it back to us or send it by mail to:
1415 N Birdlake Rd., Hillsdale, MI 49242
Payment Options
For your convenience, we accept credit/debit card payments, cash and payment by check.


Excavating & Demolition Services
Specializing in Drain Fields
Learn More
Arnold's Excavating
Mailing Address:
1415 N Birdlake Rd., Hillsdale, MI 49242
Serving Hillsdale County and Surrounding Areas
Call us today at (517) 612-7293.
WE ARE YOUR BEST OPTION!
Demolition, Grading, Site Prep, Drain Fields and More